I arrived in Tehran the day after Christmas, 1978, unaware of the degree of political unrest. I was to figure it out shortly.
Within hours of arriving in Tehran, I was on the street, in the middle of a gun battle. I could tell this story would not soon go away.
Confrontations between the Shah's police and demonstrators.
Wounded demonstrators are carried to an ambulance.
Every burial became a political event, where the Shah and the US were railed against.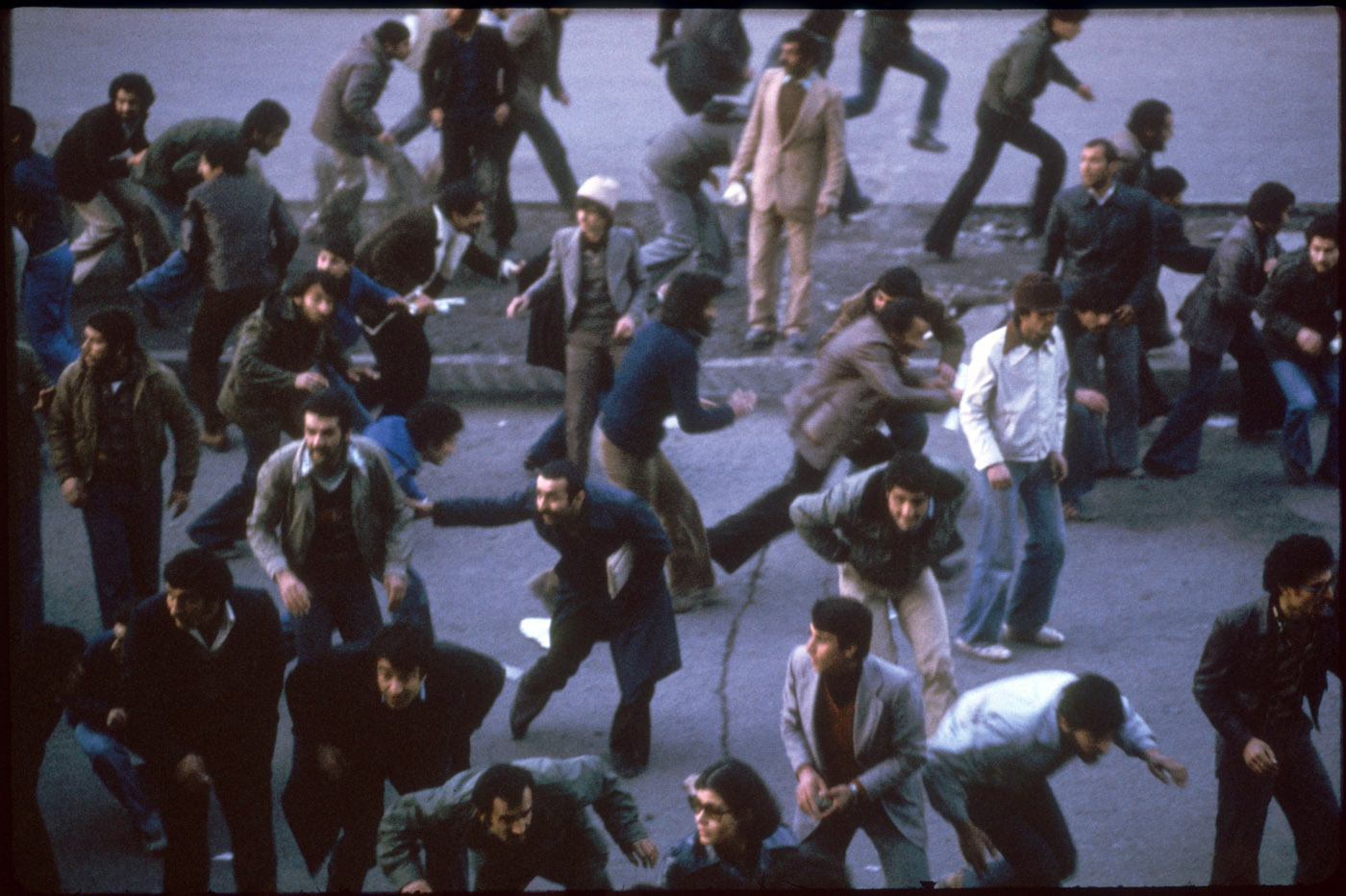 Watching crowds scatter when police gunfire erupts.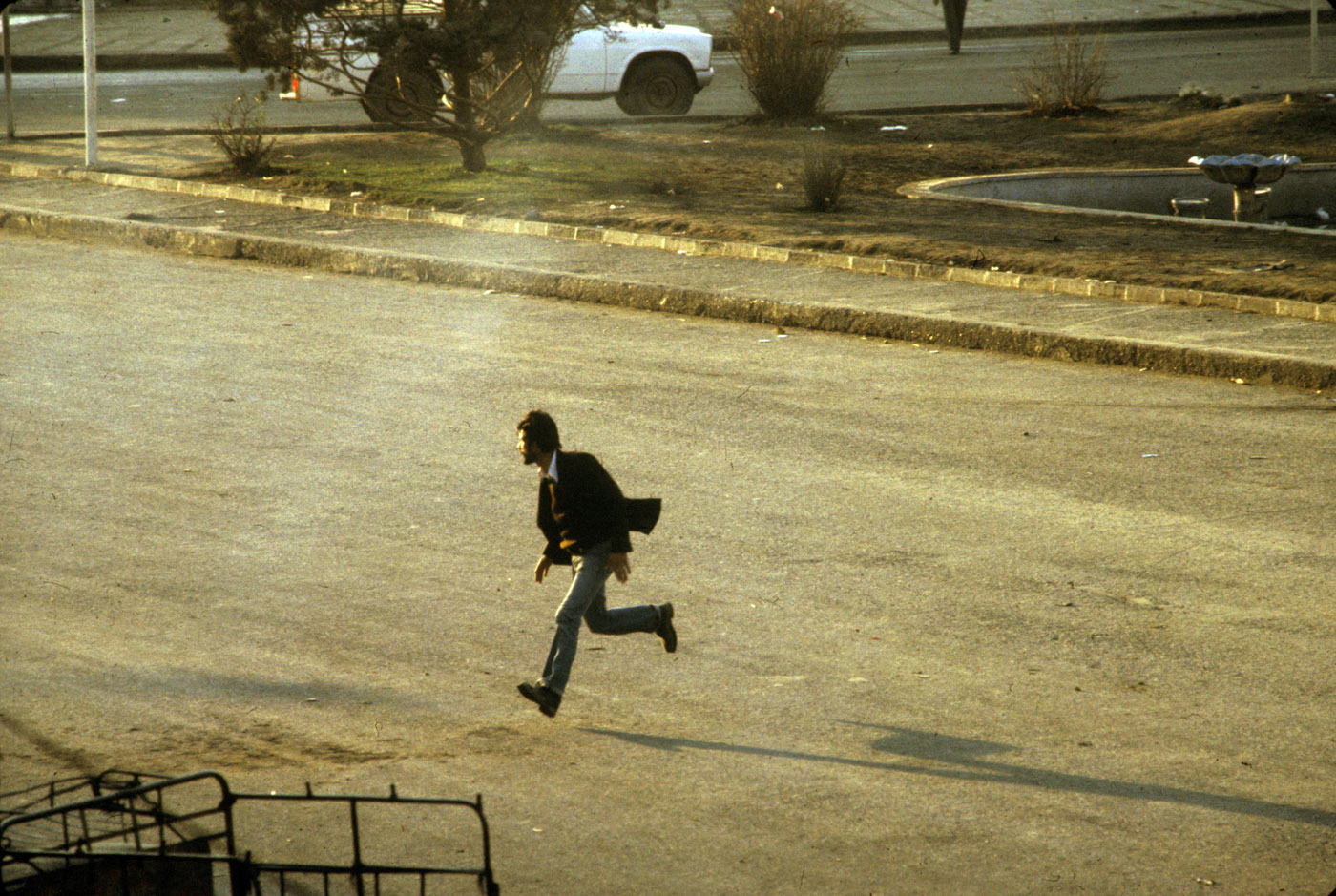 Escaping afternoon gunfire.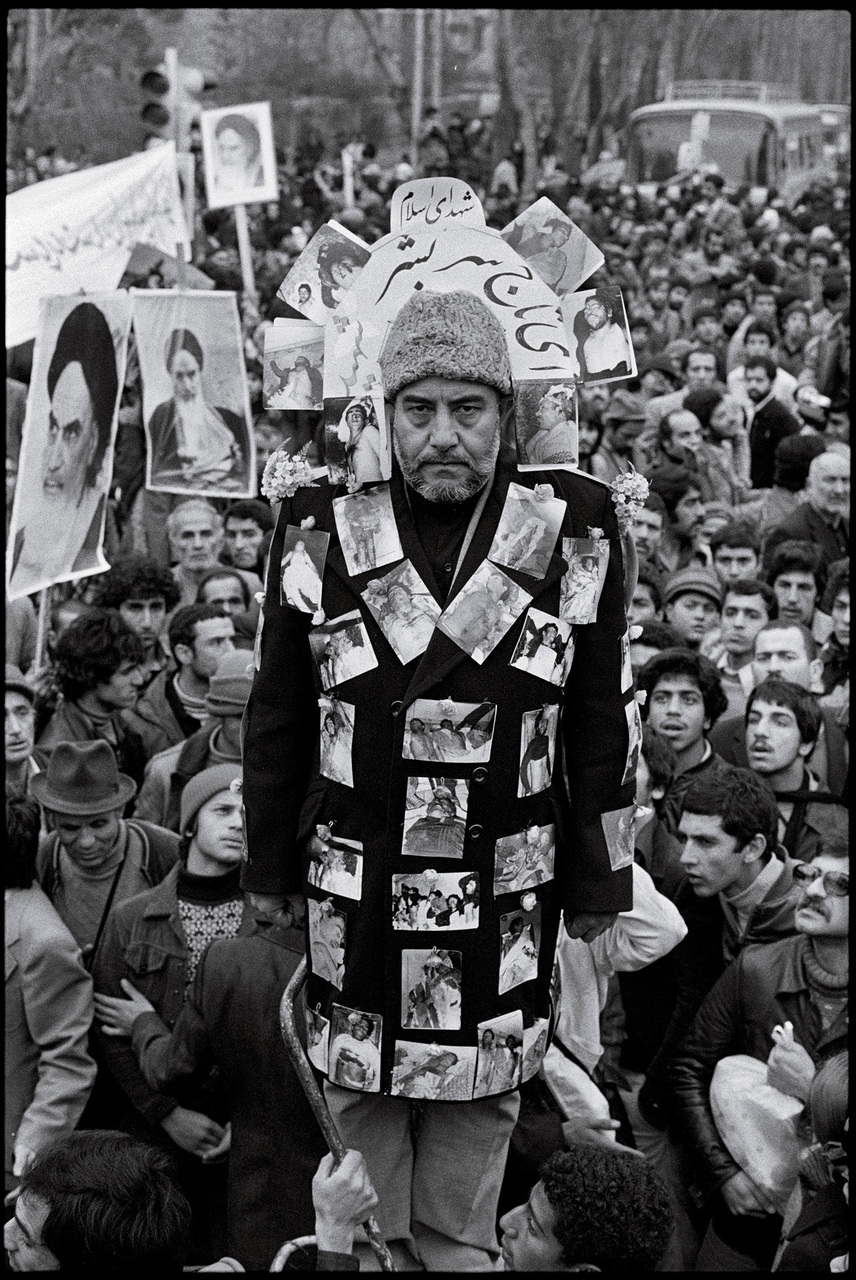 An anti-Shah demonstrator at a Tehran rally. The pictures are snapshots of SAVAK secret police victims.
Mourners at a funeral for an anti-Shah demonstrator.
Wounded demonstrators are rushed to ambulance.
Ayatollah Khomeini posters were present at every anti-Shah rally.
Crowds of anti-Shah demonstrators, Tehran.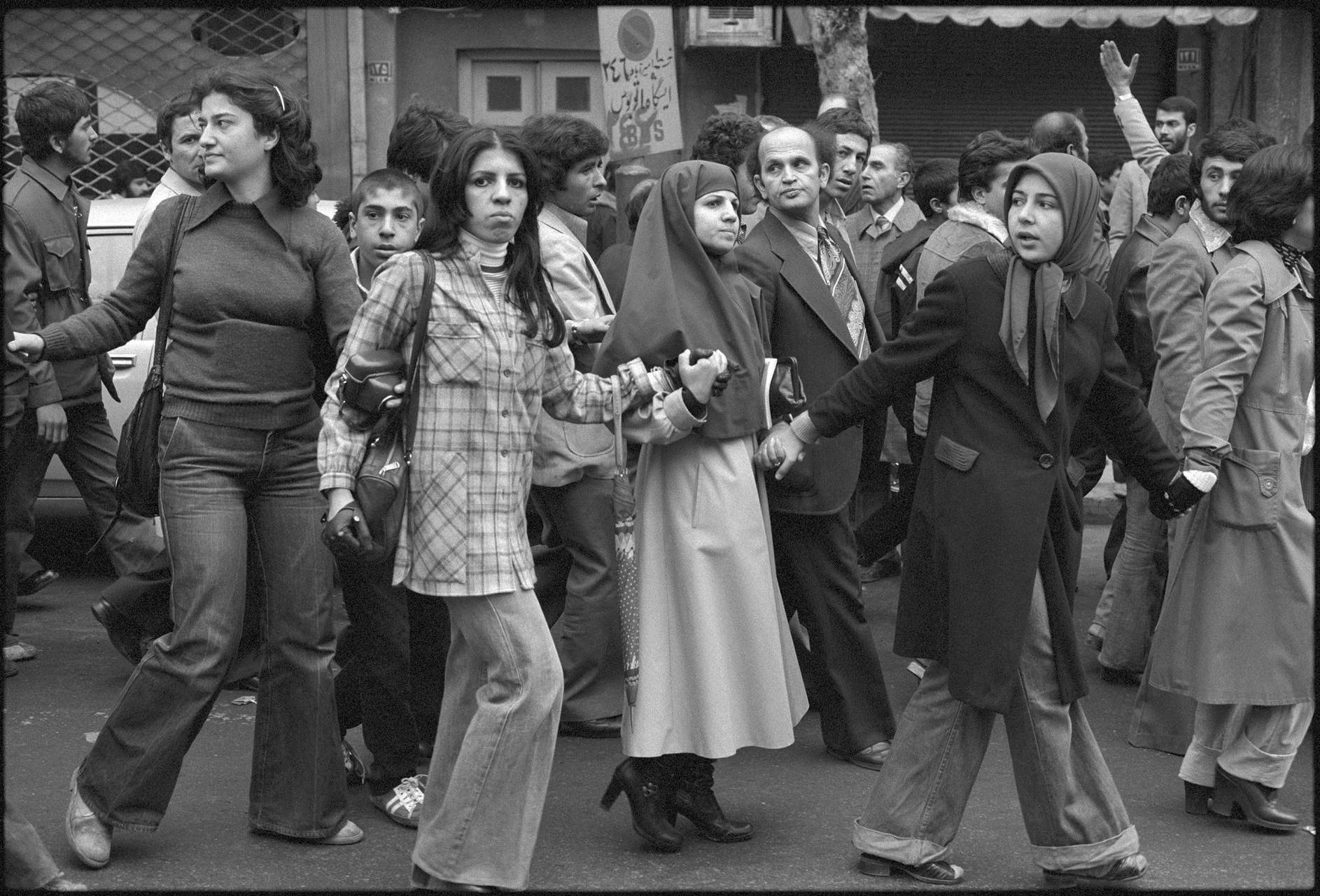 Crowds from all walks of life attend an anti-Shah rally.
Each week the mullahs' influence grew.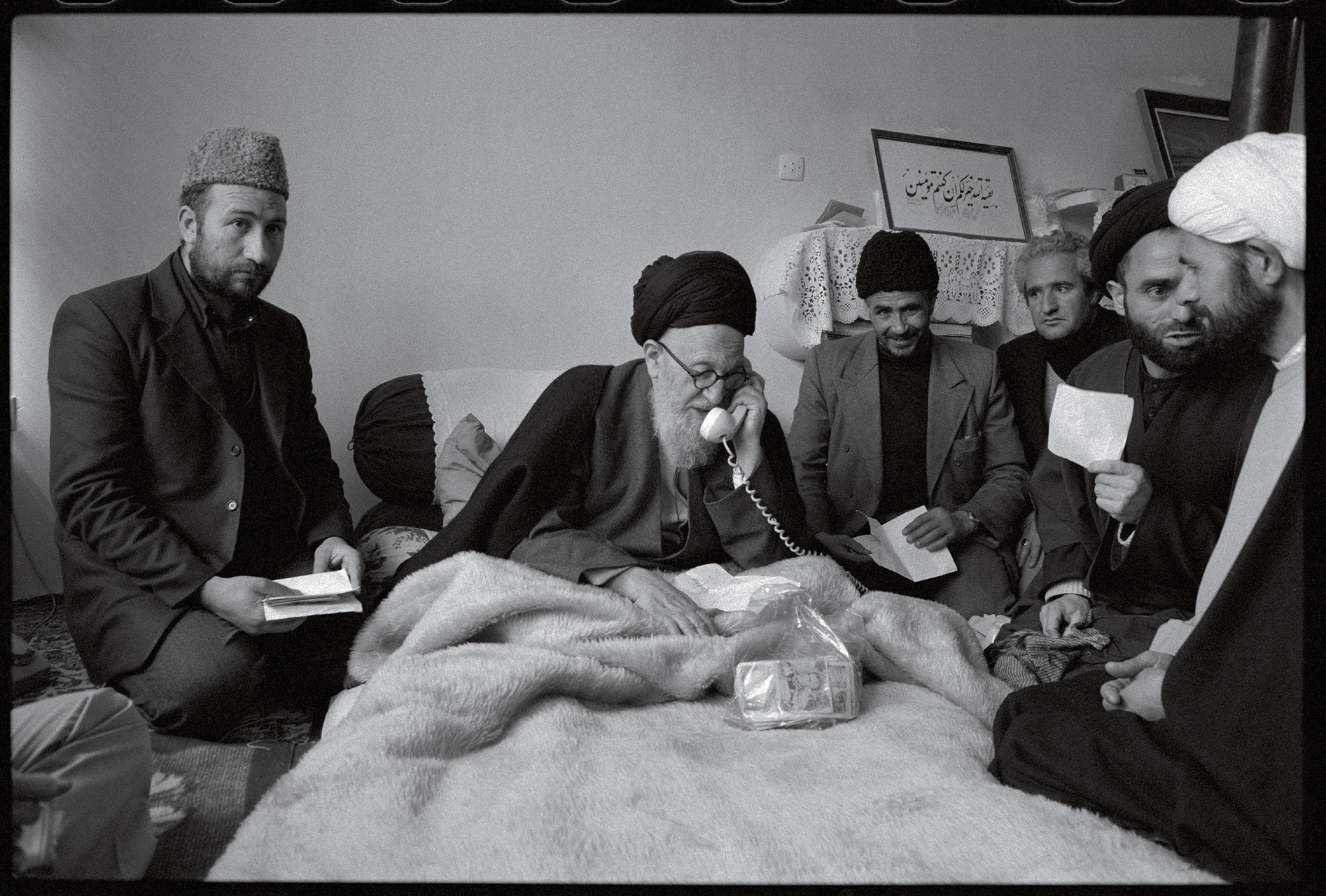 Ayatollah Shariat Madari, one of the influential mullahs in the new order.
New Years' Day 1979. The last time the Shah faced the foreign press.
In early January, 1979, the Shah presents, for the last time, a governmental cabinet.
Within days, the Shah and his family fly out of Tehran for the last time, never to return.
Tehran erupts in joy, with news of the Shah's departure.
A young man displays a defaced portrait of the Shah.
Briefly, the streets of Tehran are full of joy.
Soldiers are embraced by anti-Shah demonstrators.
Even some soldiers join in the celebration.
On the day of the Shah's departure, Tehran streets were clogged with well-wishing traffic.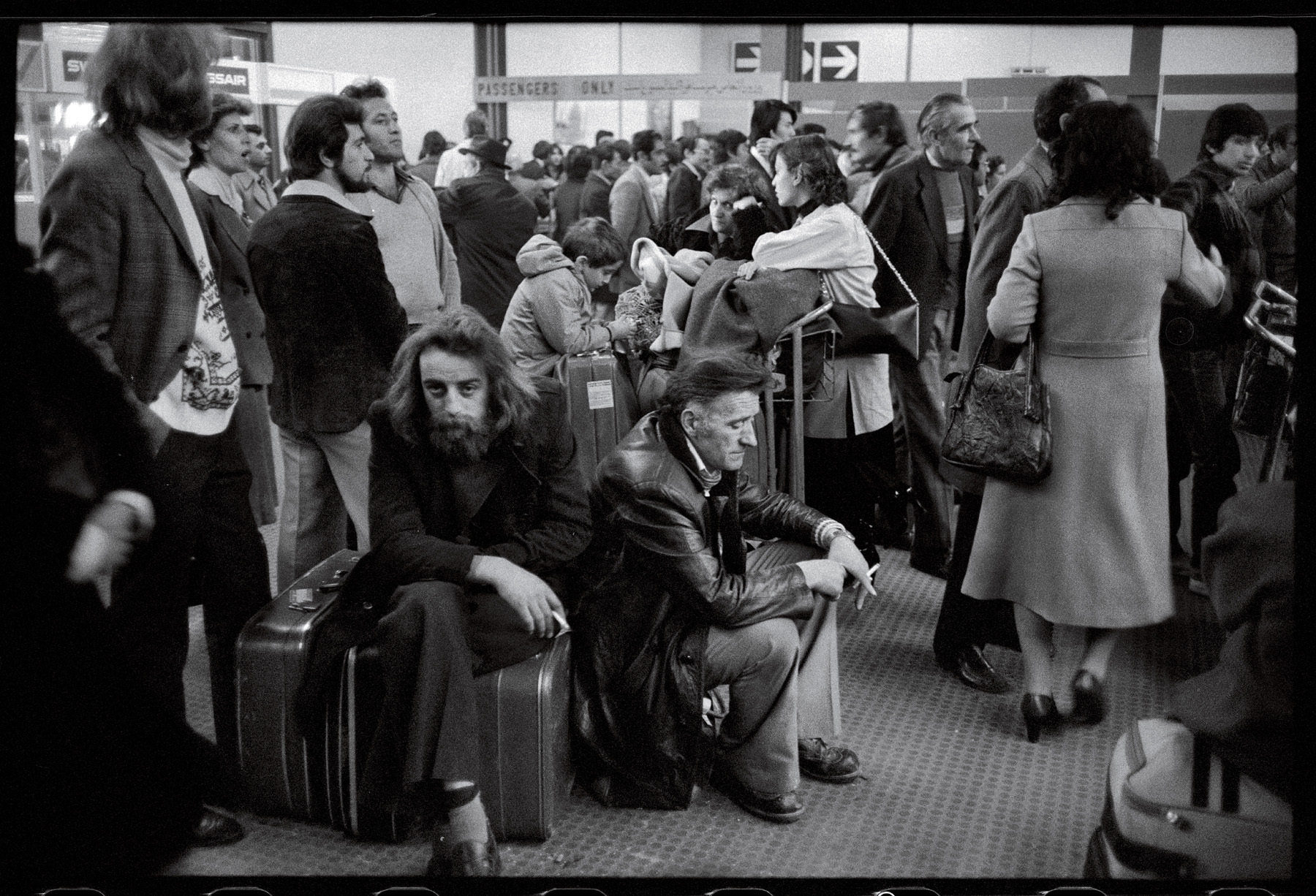 Meanwhile, thousands of expats, no longer feeling safe, huddle at Mehrabad airport in hopes of a flight out of the country.
The Ayatollah's picture is ever present at the ongoing demonstrations.
The day before Khomeini's return, a calm sunny day turned tragic when a student was shot by one of the Shah's palace guard.
Ayatollah Khomeini arrives in Tehran on Air France, to an uncertain future.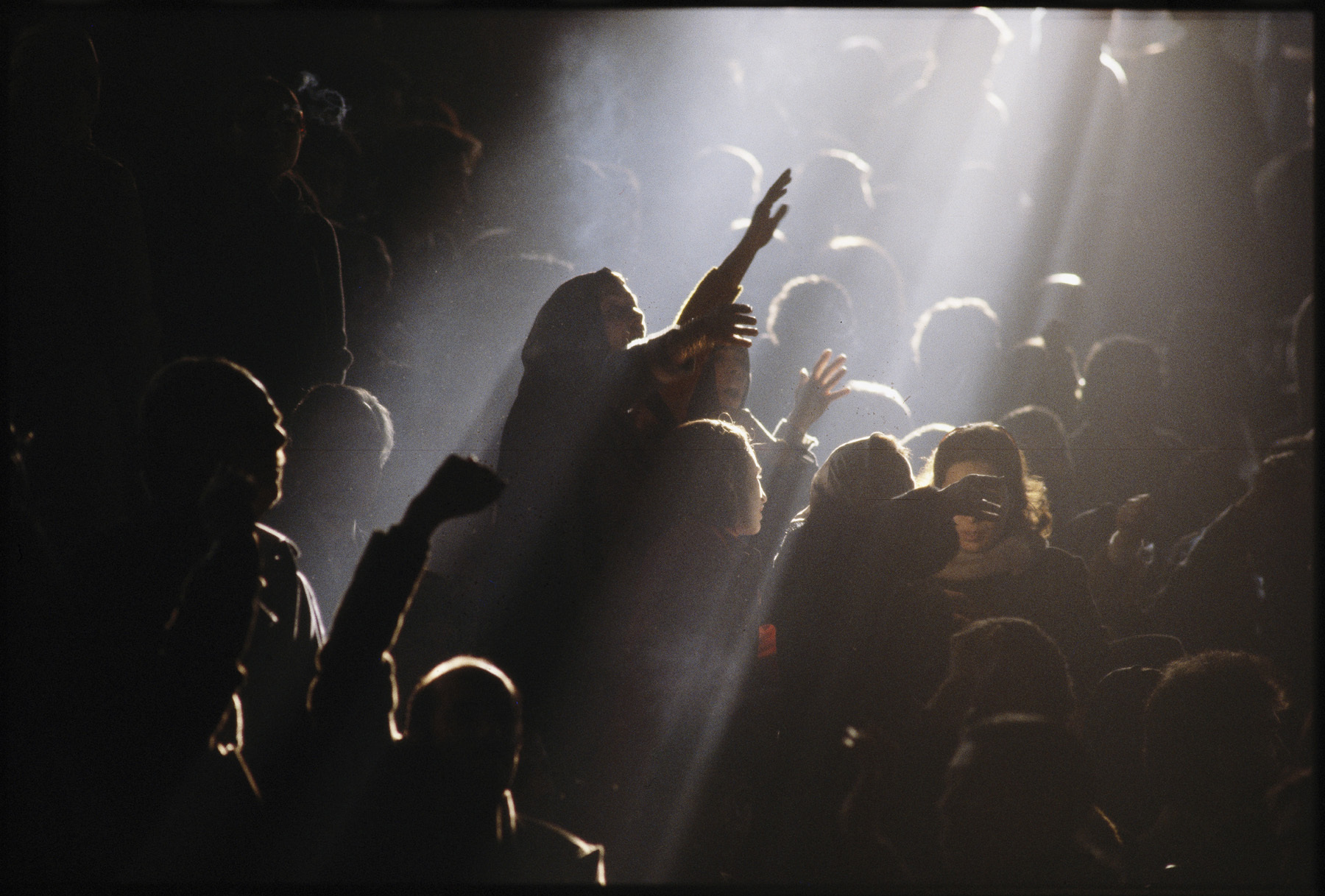 At a pro-Shah rally, a woman rises to cheer him.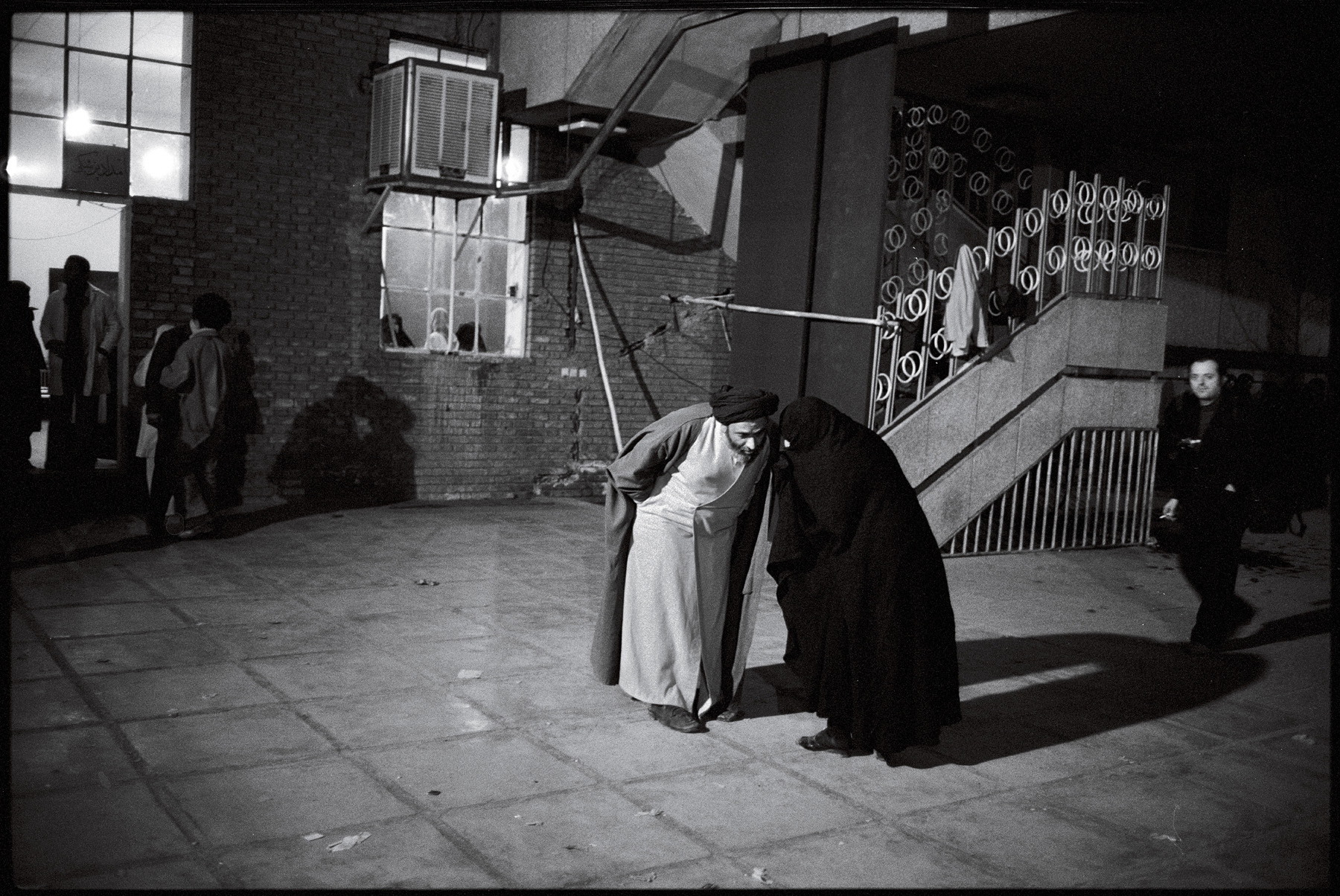 In the courtyard of the Refa school, members of Khomeini's entourage confer.
Outside Khomeini's room at the school, hundreds of chador-clad women gather to see a glimpse of the Ayatollah.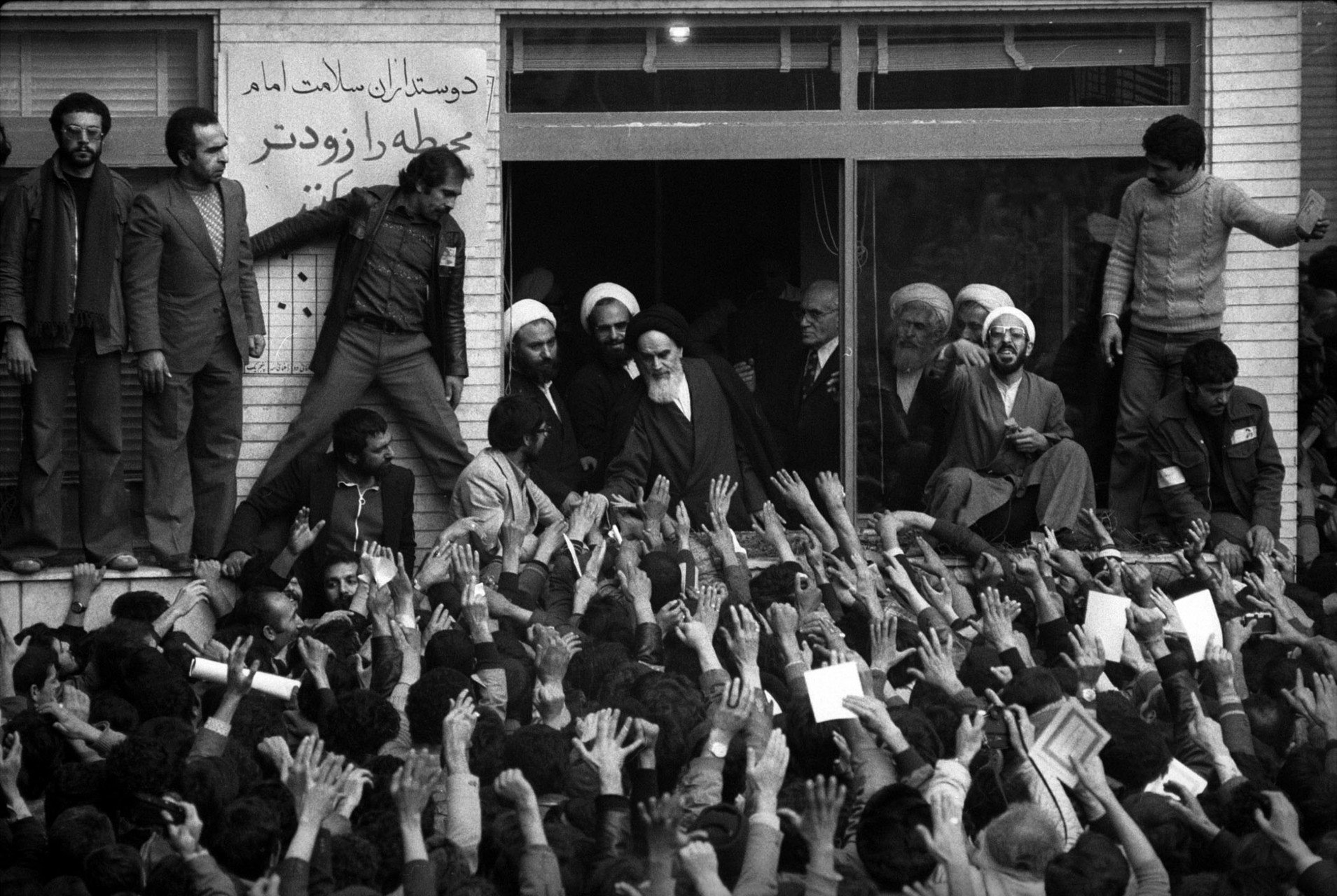 Ayatollah Khomeini salutes the crowds from his small school room office.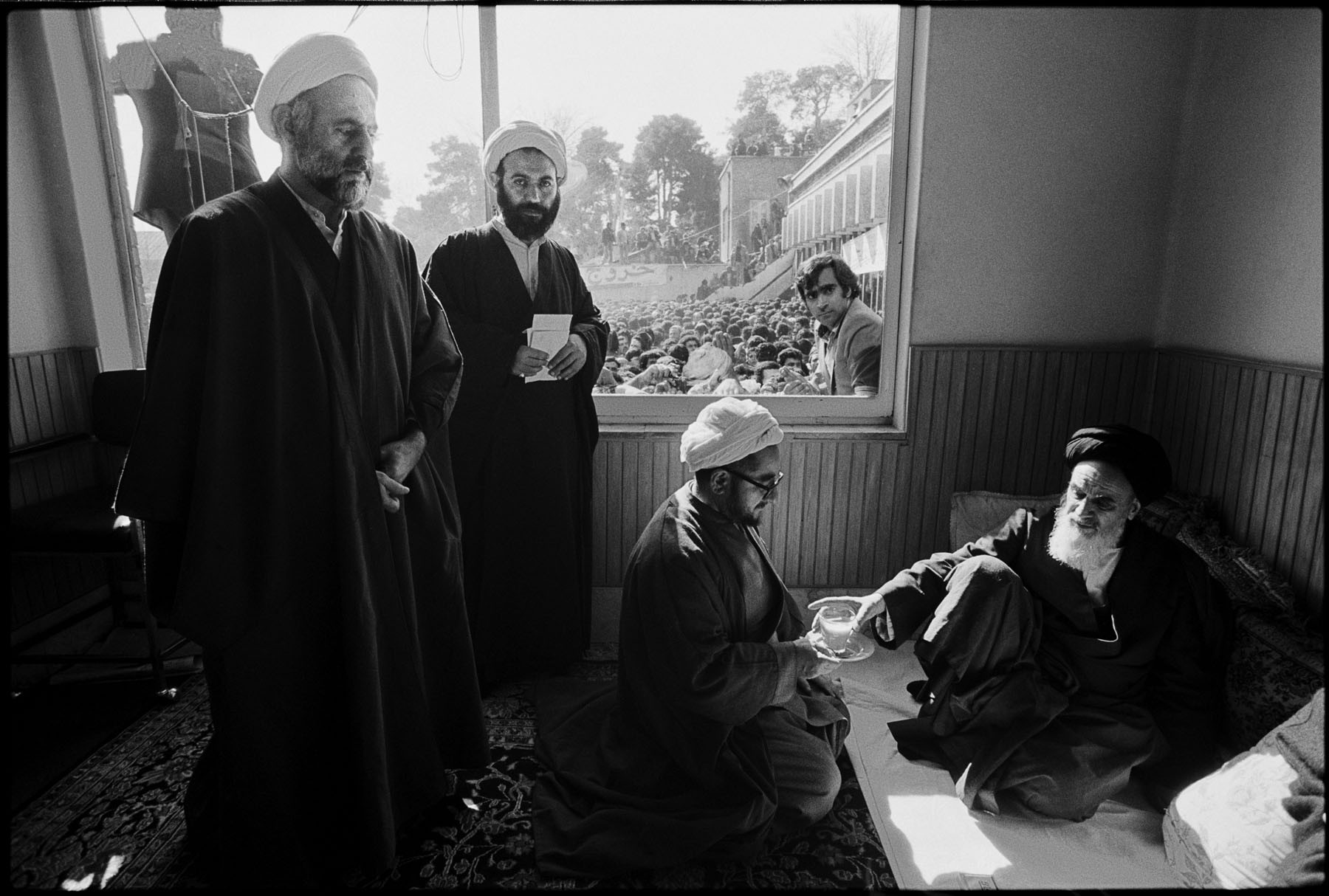 Far from the noisy, adoring crowds, Ayatollah Khomeini puts down a tea cup
In the small school where he kept his offices after arriving in Tehran, Khomeini greets visitors.
At the Refa school, in Tehran.
Ayatollah Khomeini.
The assault and murder of Gen. Latifi, of the Iranian Army, by a mob near the University.